News & Events
Categories
Events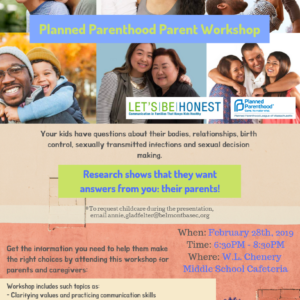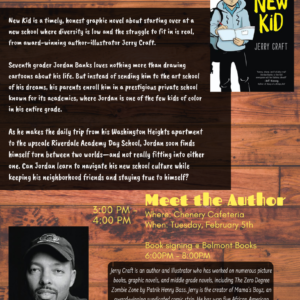 We are excited to announce three "Meet the Author" events happening in the month of February in collaboration with Belmont Books and Chenery Library. The events...
Read more >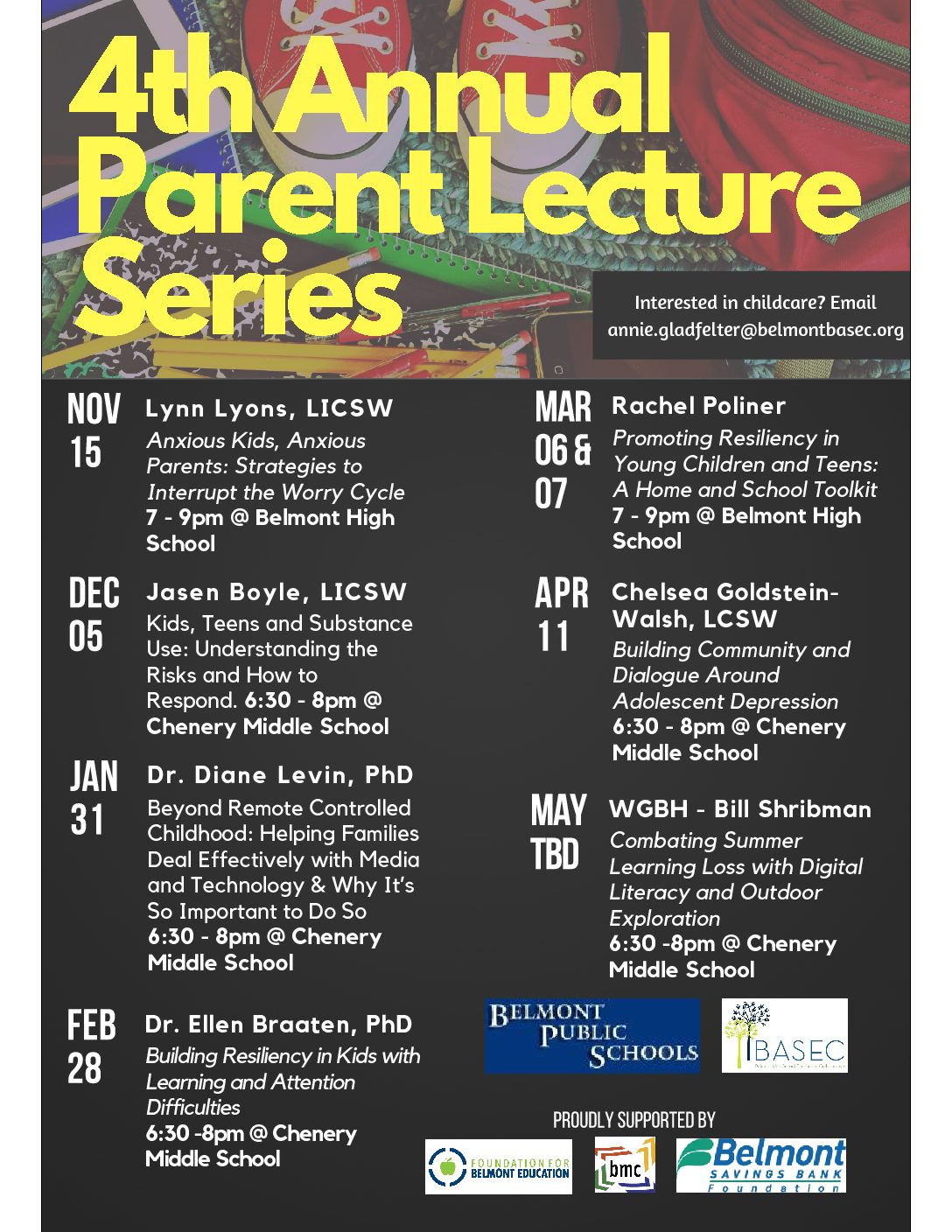 Once again, we extend our gratitude and appreciation to Belmont Savings Bank, which has generously granted funding for our Parent Lecture Series for 2017 –...
Read more >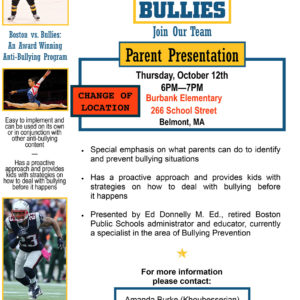 The Sports Museum presents "Boston vs. Bullies". A special presentation for parents about what parents can do to identify and prevent bullying. Join us on...
Read more >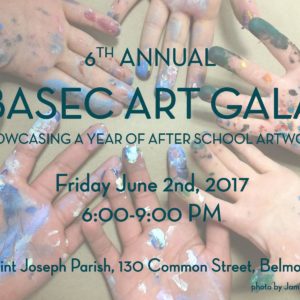 Student artwork, live music, refreshments, and fun! Friday, June 2, 2017 6:00-9:00 PM Saint Joseph Parish, 130 Common Street, Belmont On-site childcare available! RSVP for...
Read more >
This year, our speaker series explored different conversations with our young people that many parents and educators find challenging. We hope that you can join...
Read more >