News & Events
Categories
Chenery News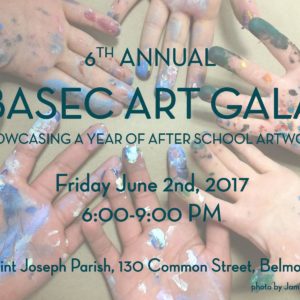 Student artwork, live music, refreshments, and fun! Friday, June 2, 2017 6:00-9:00 PM Saint Joseph Parish, 130 Common Street, Belmont On-site childcare available! RSVP for...
Read more >
When you shop at smile.amazon.com Amazon donates .5% of qualifying purchases to BASEC. Use the link below to donate to BASEC while enjoying the same...
Read more >
BASEC @ Chenery is now offering one-on-one tutoring sessions! BASEC has been in touch with Chenery's school day teachers, and is now able to provide...
Read more >