News & Events
Categories
Parent Lecture Series 2020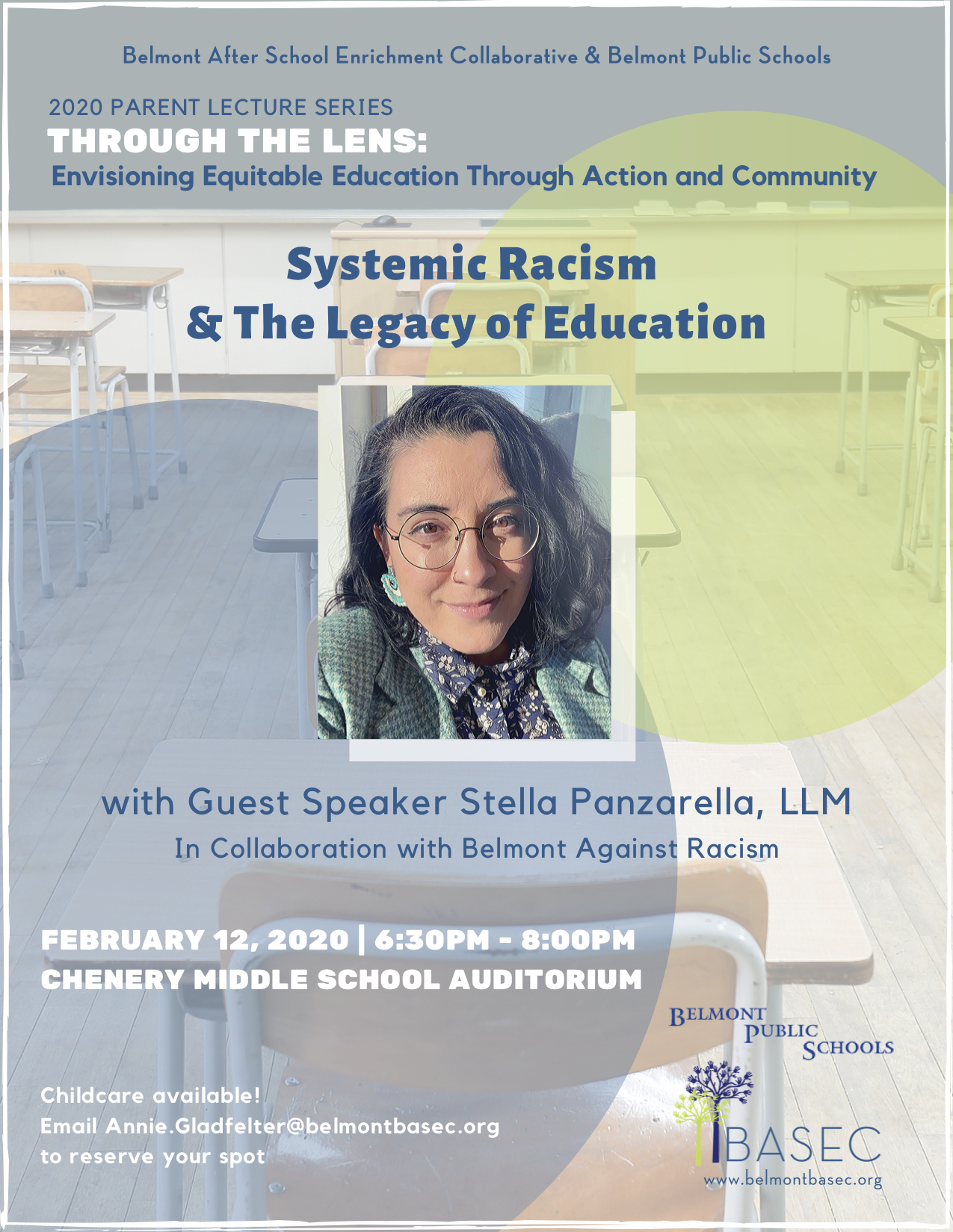 Stella Panzarella (she/her/hers) is the Director and co-founder of Anti-Racism Collaborative and an anti-oppression organizer in the greater Boston area. She brings with her experiences from social justice organizing, trauma and resilience training work, and leadership development with young people of color.
With historical and systemic models for reference and a dash of memes for good measure, our speaker will take attendees on a journey of lens-building and reframing of an understanding of racism and oppression within and beyond the Belmont community. This workshop is designed to support a nuanced understanding of the multiple levels of oppression pertaining to equity in education. This presentation includes pauses for reflection, dialog, and Q&A.
BASEC and the Belmont Public Schools are proud to announce that this talk is also in collaboration with and sponsorship by Belmont Against Racism.