News & Events
Categories
BASEC News
Stella Panzarella (she/her/hers) is the Director and co-founder of Anti-Racism Collaborative and an anti-oppression organizer in the greater Boston area. She brings with her experiences...
Read more >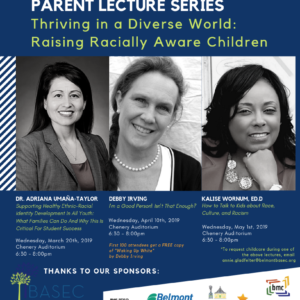 Statement from the BASEC Board of Directors on Belmont After School Programming
Read more >
Statement from BASEC on the town-wide discussion about after school programs
Read more >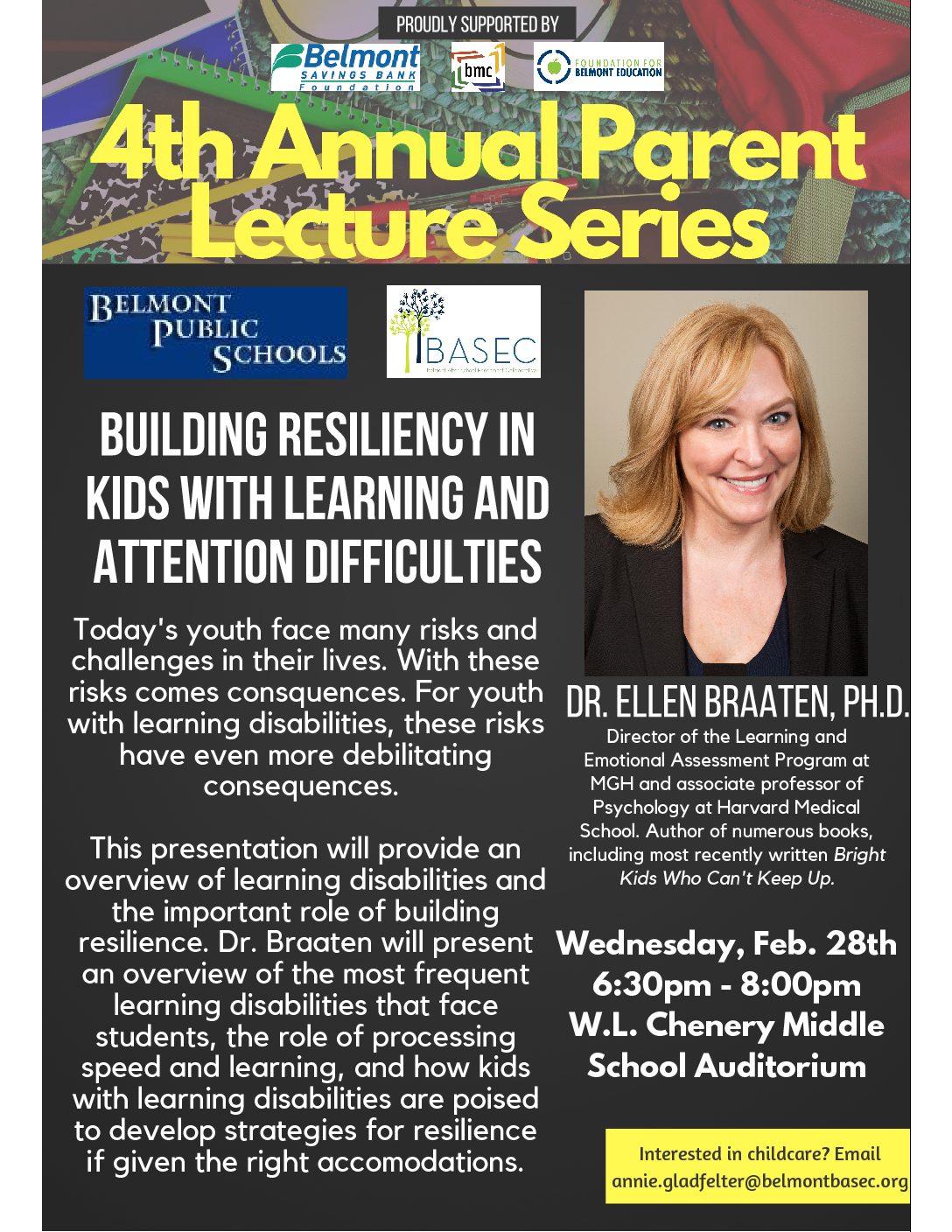 Wednesday, 2/28 6:30 – 8 PM in the Chenery Middle School Auditorium Dr. Ellen Braatan discusses learning disabilities and the important role of building resilience....
Read more >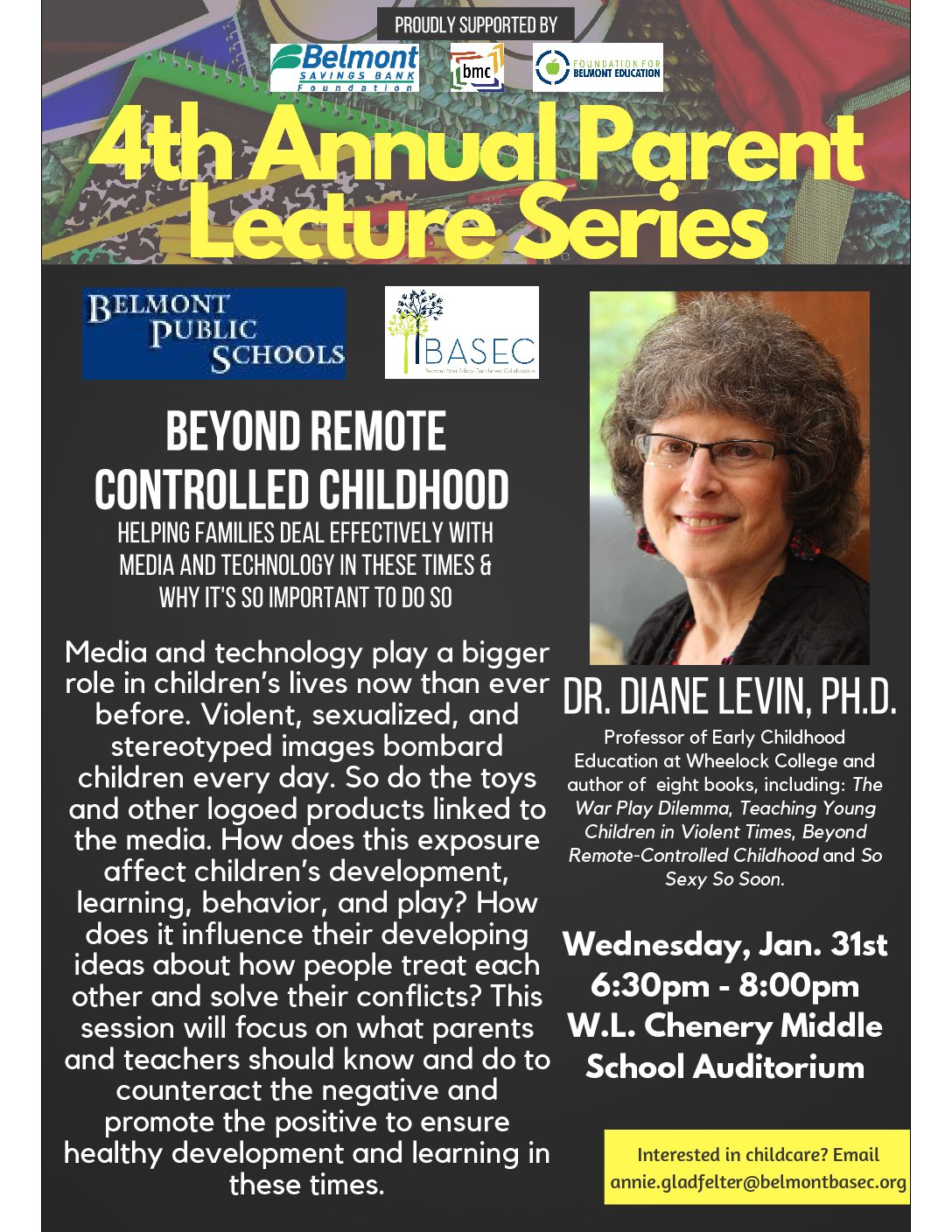 Please join us for Beyond Remote Controlled Childhood; Helping Families Deal Effectively with Media and Technology in these Times and Why It's so Important to...
Read more >
For 2019, BASEC February Vacation Camp will take place at Chenery Middle School. BASEC April Vacation Camp will take place at Burbank Elementary School. Special thanks...
Read more >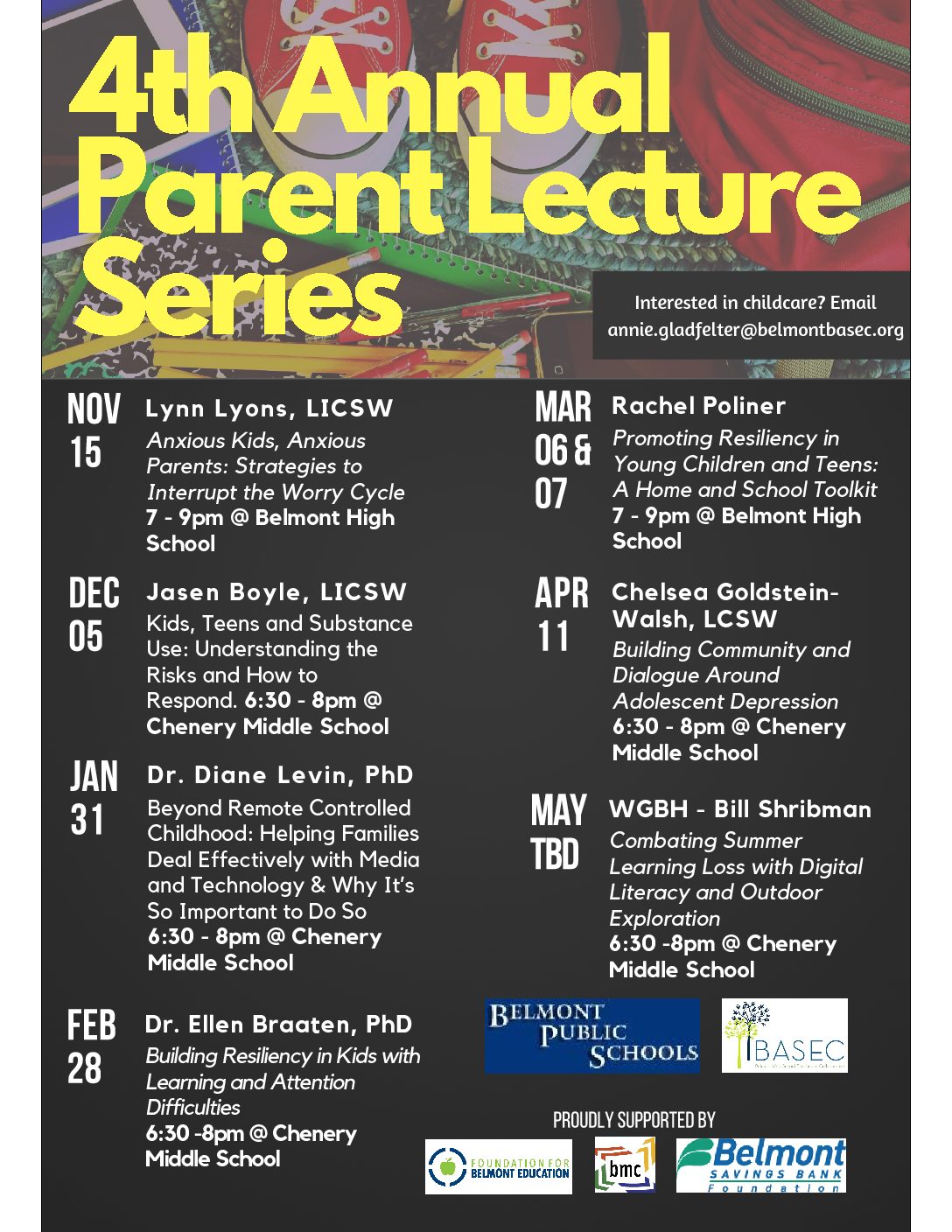 Lynn Lyons: Managing Anxiety at Home and School: Strategies to Interrupt the Worry Cycle The first in our 2017 – 2018 BPS and BASEC collaborative...
Read more >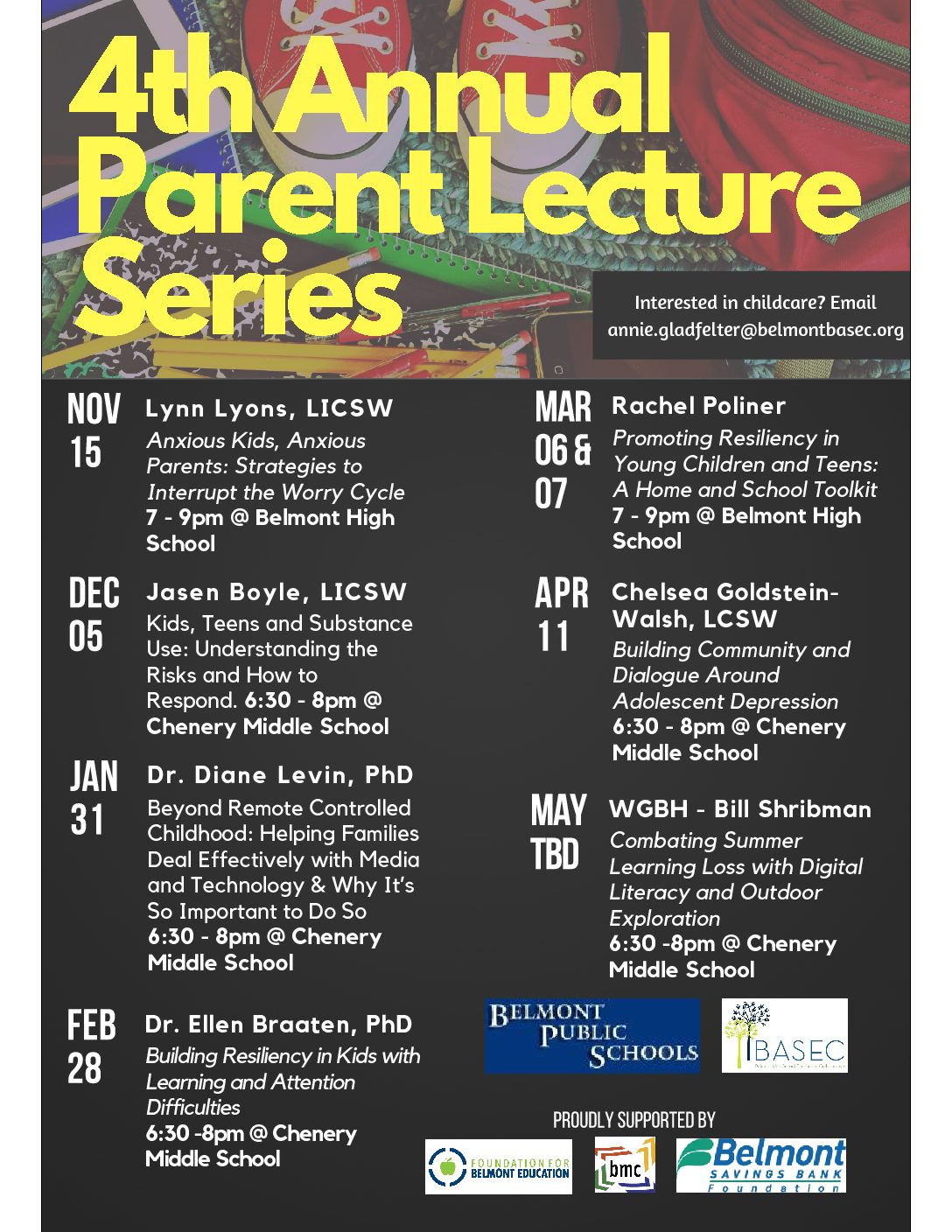 Once again, we extend our gratitude and appreciation to Belmont Savings Bank, which has generously granted funding for our Parent Lecture Series for 2017 –...
Read more >
1
2
Next »